Motorcycle Course - Cours de moto
PLEASE NOTE: ALL OF OUR COURSES ARE FULL FOR THE REST OF THE SEASON. PLEASE CHOOSE A SITE FROM THE MAP TO BE ADDED TO OUR WAITING LIST TO BE CONTACTED FOR REGISTRATION FOR NEXT SEASON.
ATTENTION : TOUS NOS COURS SONT COMPLETS POUR LE RESTE DE LA SAISON. VEUILLEZ CHOISIR UN SITE SUR LA CARTE POUR ÊTRE AJOUTÉ À NOTRE LISTE D'ATTENTE POUR ÊTRE CONTACTÉ POUR L'INSCRIPTION À LA SAISON PROCHAINE.

Please select a site for available course dates.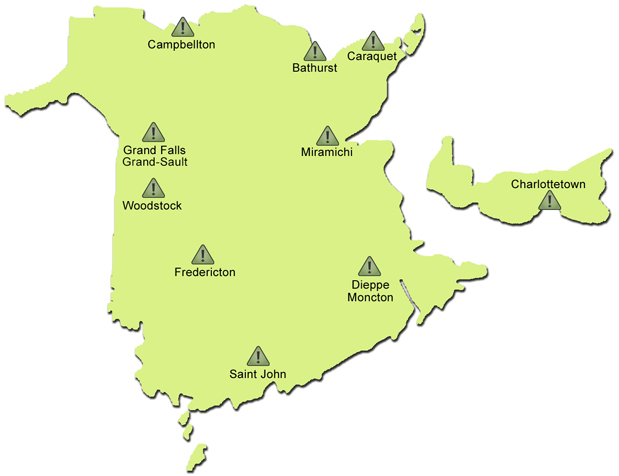 If you have any questions, please contact Safety Services New Brunswick - at 1-877-762-7233